Hardwood Floors in Irvine, CA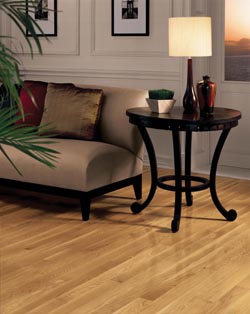 Create the ideal home atmosphere by investing in elegant floors that enhance interior designs. If you're tired of an old and outdated surface that detracts from the beauty and value of your space, then flooring replacement should be your next big project.
As one of the most exquisite floor materials on the market, you can't go wrong by choosing an option like engineered or solid hardwood flooring. Our local store and showroom is proud to offer a selection of hardwood floors that satisfy even the choosiest of homeowners. Whether you wish to place new wood in a single room or throughout the entire house, we have you covered.
Elegant and Timeless Hardwood Flooring
Between our exceptional services and our impressive inventory, we have built a reputation trusted by residents throughout the community. From selection to installation, you can depend on the flooring experts we employ to provide valuable assistance every step of the way. When you're ready to invest in the hardwood flooring of your dreams, you know where to go.
By carrying both solid and engineered hardwood flooring, we are able to satisfy the needs of every household. With our help, you can make a confident purchase that results in the long-lasting and luxurious floors you desire.
Is Engineered Hardwood Flooring Right for You?
Engineered hardwood offers the same look and feel of traditional planks. However, engineered planks are manufactured by gluing multiple layers of a plywood-like material together. Topped with a thin veneer of real wood, these floors are sure to deliver the perfect level of style to enrich surroundings.
While engineered wood cannot be refinished at a later date like solid wood, it may prove ideal for your home. Because of its unique design, engineered planks do not warp or swell in areas with high amounts of moisture. You can feel confident placing them in areas where you would normally be unable to place solid wood, such as the kitchen, bathroom, and basement.


Benefits of Solid Hardwood Flooring
Classic and coveted hardwood has been a popular flooring choice in our area for many decades. To this day, it still remains a favorite among clients. We offer solid hardwood flooring in a range of attractive species, stains, grains, finishes, and textures.
One of our knowledgeable associates can help guide you through our vast selection, ensuring your shopping experience is swift and easy. Should you need some inspiration, we'll even provide design recommendations that allow you to achieve the perfect interior design.


Hardwood Flooring Installation from a Team You Can Trust
Our commitment to client satisfaction doesn't end with a purchase. This is why we offer professional hardwood flooring installation. Performed by a team of trained technicians, all installation services are completed in a timely manner. When you entrust the installation process to us, you even get to take advantage of warranties and guarantees unparalleled by the competition.
Is your hardwood reaching the end of its lifespan? If you have solid wood floors, replacement isn't necessarily the answer. Turn to us for hardwood refinishing and repair that revitalizes the splendor of your aged flooring.


Now is the time to shop for hardwood floors at our reputable location. Feel free to call <PHONE> or fill out the on-page form to learn more about our selection before you visit. We serve clients throughout the 92653 zip code, including Laguna Hills and the surrounding areas of Tustin, Irvine, Mission Viejo, and Laguna Niguel, California.