The Place to Go for Flooring in Irvine, CA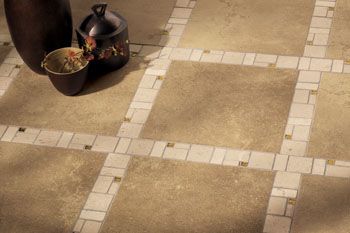 Your floor is the foundation of your room's interior design. With the ideal surface in place, you not only achieve the look you want but also fulfill the space's practical needs. At Flooring America of Long Beach, we're pleased to be the place to go for residential and commercial floor coverings. Visit us today to browse our broad collection of flooring in Irvine, CA, and discover the ideal surface for your interior design goals.
What Makes Us Different
Why do so many homeowners, business owners, and construction contractors shop at our store? It's because we make finding the right floor easy. There's no need to drive around town browsing different showrooms; we've got a huge, diverse collection under one roof. Our product lines include:
Hardwood
Carpet
Laminate
Tile
Luxury Vinyl
No matter what kind of space you're renovating, we have the floor for you at our store. Furthermore, all of the surfaces we sell are made by manufacturers with proven track records for quality. Talk to the knowledgeable staff at our flooring store to learn more about the brands we sell and determine which type is right for you.
Locals also prefer our store because we provide professional installation for all our floor coverings. Whether you choose hardwood, carpet, or another product entirely, you can count on our crew to put it in place quickly and correctly. We adhere to all product warranty standards and pay careful attention to detail throughout the installation process. Learn more about our flooring installation services by contacting us today.
Routine Maintenance for Better Value
When you invest in a home improvement project, you always want to get as much value as possible from it. The same is true for new floors. To ensure your surface lasts for as long as possible, you need to perform routine maintenance.
All surface styles need some level of maintenance, although the amount and type of upkeep vary. For example, home flooring choices like laminate and vinyl are known for being low maintenance but still require basic cleaning. Other choices, like hardwood and tile, require more involved upkeep.
To determine what type of care your surface needs, consult with our team. It's our job to know the surfaces we sell inside and out, so we can easily tell you exactly what maintenance your chosen floor needs.
Contact our store to learn more about our diverse array of floor coverings. We proudly serve clients from throughout Irvine, Tustin, Laguna Hills, Mission Viejo, and Laguna Niguel, California, as well as the neighboring communities.