Luxury Vinyl Planks in Irvine, CA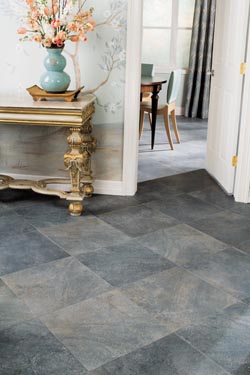 When shopping for the finest quality floor, Flooring America of Long Beach has everything you need. We would be more than happy to help you find the floor that fits your needs. Call today and discover why our attentive service and quality products are appreciated throughout Irvine and beyond. We're the luxury vinyl plank floor installation team for you!
A Distinctive Element of Your Space
Your flooring is one of the key design and function elements in your home. It determines the look and feel of a large percentage of your space, making it of immense importance. Don't leave your decision up to chance. If you're looking for luxury vinyl planks in Irvine, CA, and beyond, contact our [flooring specialists]. We look forward to discussing the wide array of flooring options we have to offer.
A Timeless Style
The singular look of wood planks will never go out of style. Suitable for a variety of living spaces, our luxury vinyl planks will add the distinctive look and texture of real wood. You'll find this beautiful material to be incredibly easy to clean, making your household chores easier than ever. It is even water resistant, so it's perfect for rooms with a lot of moisture, such as laundry rooms, bathrooms, mud rooms, and more.
But the advantages don't stop there. These luxury wood planks are softer underfoot than other hard surface materials -- and your feet will thank you. They even offer better results regarding insulation and soundproofing – resulting in a warmer space and less sound bleed through your home. The benefits are innumerable. Contact us today to learn more.
Easy Installation
One of the best things about LVP floors is that they can be installed over virtually any surface, even pre-existing tile. This results in savings of money, stress, and time, as you won't have to hire a contractor to rip up your old flooring – or worse yet, have to try and tackle the job yourself.
But perhaps you are concerned about how we will fit this new flooring in alongside your existing cabinets. There's no need to worry – our luxury vinyl plank floor installation team is able to work with your layout, ensuring ease of installation and a stress-free process. You won't have to lift a finger. Just call and put us to work today.

At Flooring America of Long Beach, we offer a fabulous range of flooring options for the discerning homeowner. [Contact us today] and take advantage of our expertise in Irvine, Tustin, Laguna Hills, Mission Viejo, and Laguna Niguel, California